All of our Client Services Specialists have hands-on expat experience, have lived overseas and are multilingual.
We share an established culture of respect. This offers an immediate comfort level to the relocatees that we have walked in their shoes and have experienced similar excitement and anxiety. All of our Client Services Specialists have hands-on expat experience, have lived overseas and are multilingual. They are dedicated local specialists. Our team includes education experts to meet your schooling objectives. Our professional specialists are calm and caring solution-finders, offering transferees practical guidance and peace-of-mind before, during, and after the settling-in process.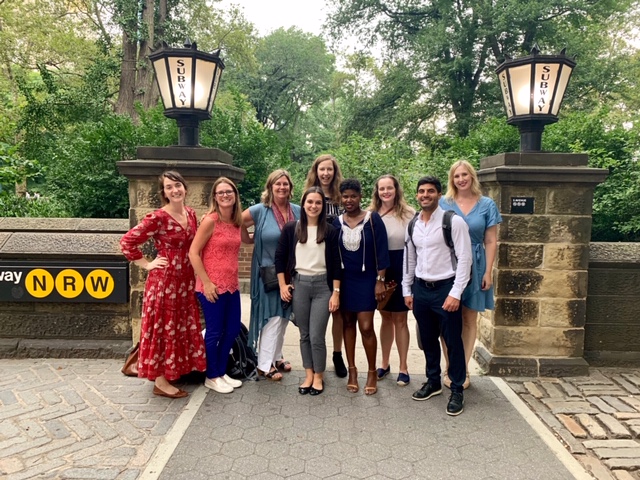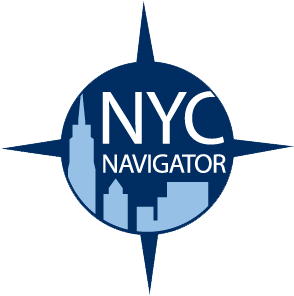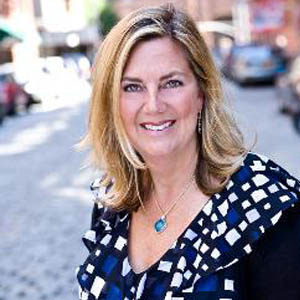 Brenda E. Levis, President
Citing a void in the New York Tri-State market for reasonably priced, high quality, destination services providers, Brenda was inspired to start up her own company. Prior to this she served as the Global Relocation Manager for Lehman Brothers in New York City, where she managed the firm's domestic and international relocation departments as well as its corporate housing program. Brenda has twenty five years of international work/study experience, and fifteen years experience working in the expatriate services industry. Having lived in Switzerland, France, Germany and the Netherlands, she has first hand knowledge of the challenges of an international move.
Prior to joining Lehman Brothers, Brenda served as an International Relocation Consultant on site at Goldman Sachs. This was preceded by tenure with an international moving & relocation company in Rotterdam, the Netherlands. Brenda has been a featured speaker at numerous relocation events including the Tri-State Relocation Association, and served on the International Assignment Committee for the Employee Relocation Council. Having lived in Brooklyn and Westchester County, NY, she now makes her home in Manhattan.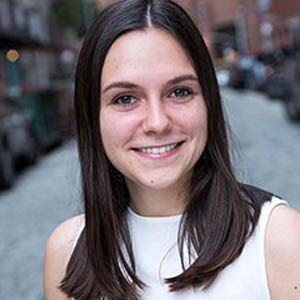 Camila Bolen, Director of Client Services
Born in Brazil and raised in Germany, Camila has always had a passion for cultures and traveling. From an early age Camila traveled to countries like Colombia, Italy, France, Austria, the Netherlands and many more. In 2010, she moved to the United States, where she attended High School and completed College. She graduated with a Dual Bachelor of Science in Human Resources Management and Marketing. Camila has career experience in international human resources and global marketing. At NYC Navigator, Camila combines her international living and work experience to provide excellent customer service and a personal understanding of relocation abroad.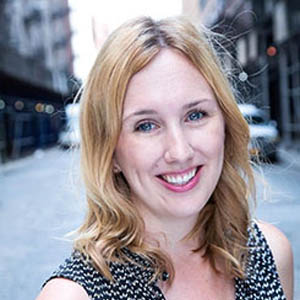 Hanna Blandford, Market Research Analyst
Growing up in Sweden, Hanna developed a curiosity for exploring and interacting with different cultures. She has traveled to New Zealand, Australia and Malaysia before making her home in New York City.
After completing a Bachelor of Science in Service Management, she spent a semester at State University of New York in New Paltz to pursue a certificate in American Business Practices. Following her studies, she worked in marketing for a global consumer goods company before completing her MBA in Marketing. Prior to joining the team at NYC Navigator, Hanna also worked for an International School of Higher Education.
Hanna is fluent in English and Swedish. She currently resides on the Upper West Side of Manhattan, where she enjoys taking long walks along the Hudson River. She is also passionate about crafting, space and science.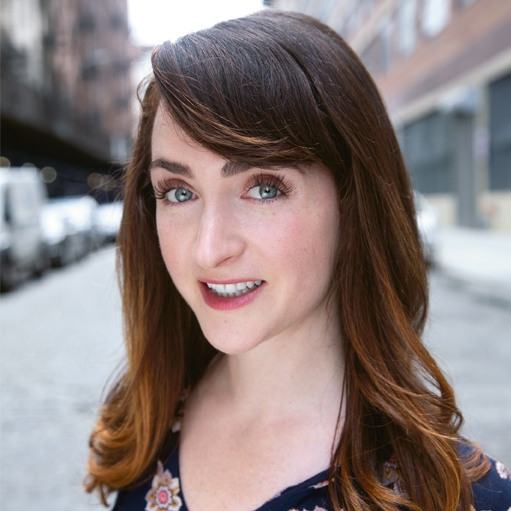 Sophie Laird, Education Services Consultant
A native of New York City, Sophie brings a deep knowledge of the city and all it has to offer to NYC Navigator. She holds a Bachelor of Arts in Psychology and Art History from Vassar College. While in school, she had the opportunity to study abroad in Siena, Italy and has been fortunate enough to travel throughout Australia, South Africa, England, Ireland, Spain, France, the Netherlands, Japan, Mexico, Canada, and across the United States. Driven by the pursuit of making the world a happier place, she has worked at both Walt Disney World and onboard Disney Cruise Line.
Sophie later received a Master of Arts in Early Childhood Education from Teachers College, Columbia University and has taught young children within a variety of private preschools in Manhattan and Brooklyn. She uses her experience in education to help families understand the New York City public and private school systems and application processes, helping find the best match for each child.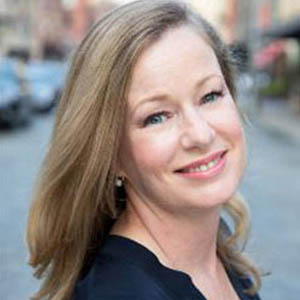 Louise Collibee, Client Services Consultant
A native of Perth, Western Australia, Louise has traveled throughout Australasia, Africa, Europe, Great Britain, Southeast Asia and the United States. Louise has spent much of her career in the architectural design and specification sales segment of the hospitality markets in Sydney, London and New York. As a relocation specialist for NYC Navigator, Louise brings an international perspective for our clients as she has lived and traveled on multiple continents. Furthermore, as a graduate of interior design in addition to her background in architecture and construction, she offers clients a keen understanding of real estate and ideal environments.
In 2007, Louise decided to settle in the United States and she currently resides in Greenwich, Connecticut with her husband and two sons. She enjoys hiking, skiing, boating, and any activity that includes travel and fun.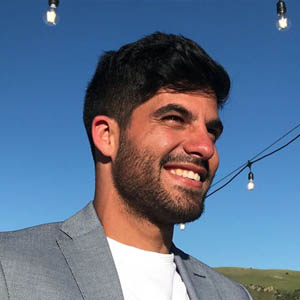 Alejandro Almaguer, Client Services Consultant
Alejandro was born and raised in Cuba. He studied Economics at Havana University, and led groups traveling to Cuba from all over the world. From this experience, he learned a lot about people from different cultures. He also discovered his passion for helping others and guiding them through their new intercultural journey
Alejandro moved to New York City in 2017, and four months after living in the Big Apple, passed the test to become a licensed NYC tour guide. Since then, he has been leading groups and individuals traveling to NYC from within the US and overseas. He understands the needs of people visiting or moving to New York very well, and his rewarding role helping them to feel knowledgeable and comfortable in this exciting city.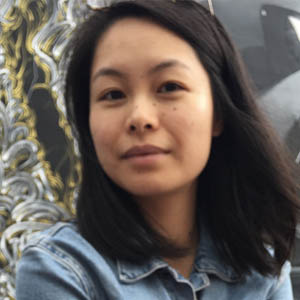 Alicia Zhou, Client Services Consultant
Growing up across the UK, Alicia has explored much of her home country and the rest of Europe. Her family has lived and worked in multiple countries, which provided wonderful opportunities to explore new locations. Alicia graduated with a MSci in Chemistry from University College, London. She also studied and worked in Lyon, France.

After college, she worked in Global Mobility at ECA International in London, providing relocated employees with practical data and research to help build their new life, such as area studies and expat compensation. As an accompanying expat spouse herself, Alicia has experienced the process of moving and is well-placed to help newcomers settle in. She understands first-hand what it feels like to assimilate to a new country and community. Alicia currently lives in Manhattan on the Upper West Side with her husband and their cat and dog.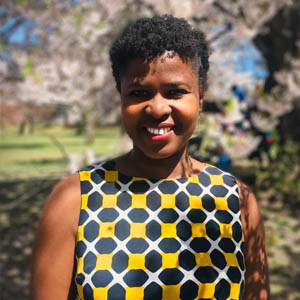 Fadima Sylla, Client Services Consultant
Growing up in Paris, France, Fadima has had Europe as her playground – shopping in Barcelona, visiting historic sites in Cyprus, paddling the rivers in Venice, and enjoying cruises from Liege to Amsterdam. Her curiosity has also led her to several countries in Africa, including Morocco, Mauritania, Senegal, and Guinea.
After graduating in Finance & Management, Fadima spent the majority of her career in corporate finance and real estate investments in Paris. In 2013, Fadima and her family moved to the US, where she worked for an international tax, as well as a luxury goods company. As an expatriate with two children, she understands the challenges expatriates and their families face. She uses her experience to help expatriates navigate and settle-in to their new environment. Fadima is fluent in French and English, and resides in Jersey City.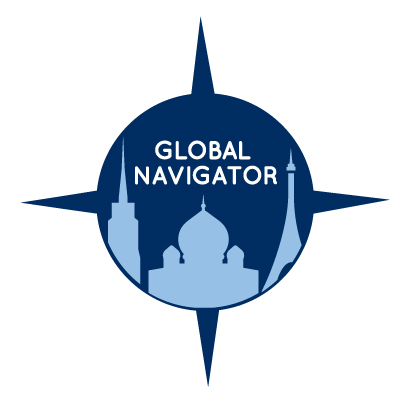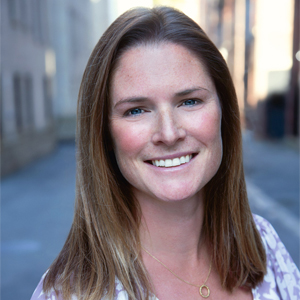 Alison Ethier, Education and Client Services Consultant
Boston, Massachusetts
A native of Massachusetts, Alison brings a deep expertise of New England and all it has to offer. As an Education Expert with in-depth knowledge of public school districts and relationships at leading Boston-area private schools, she has helped hundreds of families relocating internationally and domestically find the appropriate New England community and best fit school to call home. Previously, she served as the Director of International Student Programs at a private, all-girls high school north of Boston. Alison implemented the international program, where she worked with students and families from around the world.. She has extensive experience in domestic and international relocation, education research analysis, high school admissions, student development, marketing, and communications.
Alison currently holds leadership roles with several local parent and philanthropic organizations. A former high school and college athlete, Alison currently plays and coaches softball. She lives just north of Boston and in her spare time, you will find her chasing around her two daughters on a beach in either Cape Cod or Maine. She earned her undergraduate and graduate degrees in Communications from Regis College.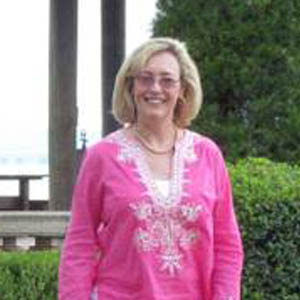 Ashton Hinrichs, Client Services Consultant
Jacksonville, Florida
With a penchant for the arts, sciences and foreign travel, Ashton Hinrichs lived and worked in Paris for over a decade before relocating back to her hometown of Jacksonville, Florida. While in Paris, Ashton obtained a Master of Fine Arts degree from the Ecole National Superieure des Beaux -Art and was an artist-in-residence at the Fondation des Etats Unis. With a Bachelor of Arts in French from Hollins University, Ashtons multilingual and transcultural backgound set the groundwork for a career in international relocation, marketing, art consulting and event management.
From Essaoura to Tokyo, Paris to Ponte Vedra, this real estate aficionado understands what it takes to conduct business in today's fast paced, global market place. Ashton's diverse interests reveal her inquisitive nature. Just ask her about her fossil collection, landscape exhibition in Ginza, study into the Neuroscience of Color or her transition from being a Cordon Noir to a Cordon Bleu trained chef. From the old guard to the avant-garde Ashton moves comfortably in the world of techies, academics, business people and artists.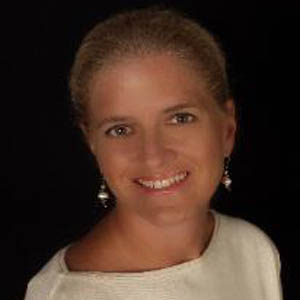 Claudia Völkel-Moreán, Client Services Consultant
Miami, Florida
Born to German and Italian parents, Claudia lived in Venezuela and New Hampshire until graduating from Computer Engineering in Universidad Simón Bolívar in Caracas. After getting married, she and her husband relocated to Phoenix, AZ, to earn their masters degrees in International Management at Thunderbird (AGSIM) University.
Claudia spent the next 7 years in Venezuela working for Johnson & Johnson in Consumer Marketing. Following the birth of her second child, the family was transferred to Buenos Aires and later returned to Venezuela, where she worked as a Marketing Consultunt for J&J. In 2000, Claudia and her family were relocated to Miami where they currently reside.
Trying to balance motherhood and professional life, Claudia volunteers at her children's schools and also started her career as a Realtor. Having grown up in an international family, lived in different places, met so many people from all over the world, and having enjoyed it all tremendously; she feels blessed to have the opportunity to help families (and friends!) with their relocations. Her advice to Transferees: "Relocating is not easy, but it is an incredible adventure!!" Claudia is fluent in Spanish, Italian and English.