All of our Client Services Specialists have hands-on expat experience, have lived overseas and are multilingual.
We share an established culture of respect. This offers an immediate comfort level to the relocatees that we have walked in their shoes and have experienced similar excitement and anxiety. All of our Client Services Specialists have hands-on expat experience, have lived overseas and are multilingual. They are dedicated local specialists. Our team includes education experts to meet your schooling objectives. Our professional specialists are calm and caring solution-finders, offering transferees practical guidance and peace-of-mind before, during, and after the settling-in process.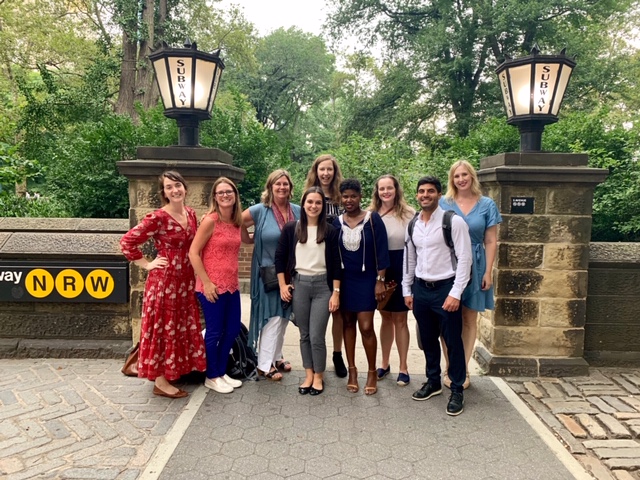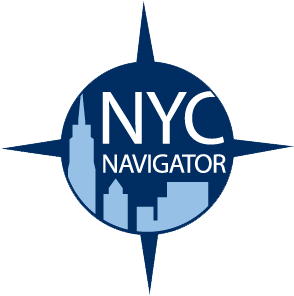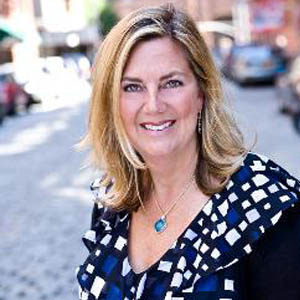 Brenda E. Levis, CRP, President
Citing a void in the New York Tri-State market for reasonably priced, high quality, destination services providers, Brenda was inspired to start up her own company. Prior to this she served as the Global Relocation Manager for Lehman Brothers in New York City, where she managed the firm's domestic and international relocation departments as well as its corporate housing program. Brenda has thirty five years of international work/study experience, and twenty five years experience working in the expatriate services industry. Having lived in Switzerland, France, Germany and the Netherlands, she has first hand knowledge of the challenges of an international move.
Prior to joining Lehman Brothers, Brenda served as an International Relocation Consultant on site at Goldman Sachs. This was preceded by tenure with an international moving & relocation company in Rotterdam, the Netherlands. Brenda has been a featured speaker at numerous relocation events including the Tri-State Relocation Association, and served on the International Assignment Committee for the Employee Relocation Council. Having lived in Brooklyn and Westchester County, NY, she now makes her home in Manhattan.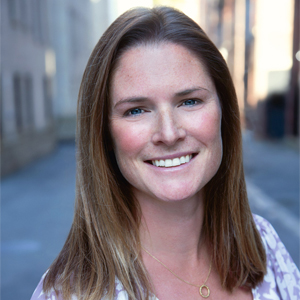 Alison Ethier, Education and Client Services Manager
Boston, Massachusetts
A native of Massachusetts, Alison brings a deep expertise of New England and all it has to offer. As an Education Expert with in-depth knowledge of public school districts and relationships at leading Boston-area private schools, she has helped hundreds of families relocating internationally and domestically find the appropriate New England community and best fit school to call home. Previously, she served as the Director of International Student Programs at a private, all-girls high school north of Boston. Alison implemented the international program, where she worked with students and families from around the world.. She has extensive experience in domestic and international relocation, education research analysis, high school admissions, student development, marketing, and communications.
Alison currently holds leadership roles with several local parent and philanthropic organizations. A former high school and college athlete, Alison currently plays and coaches softball. She lives just north of Boston and in her spare time, you will find her chasing around her two daughters on a beach in either Cape Cod or Maine. She earned her undergraduate and graduate degrees in Communications from Regis College.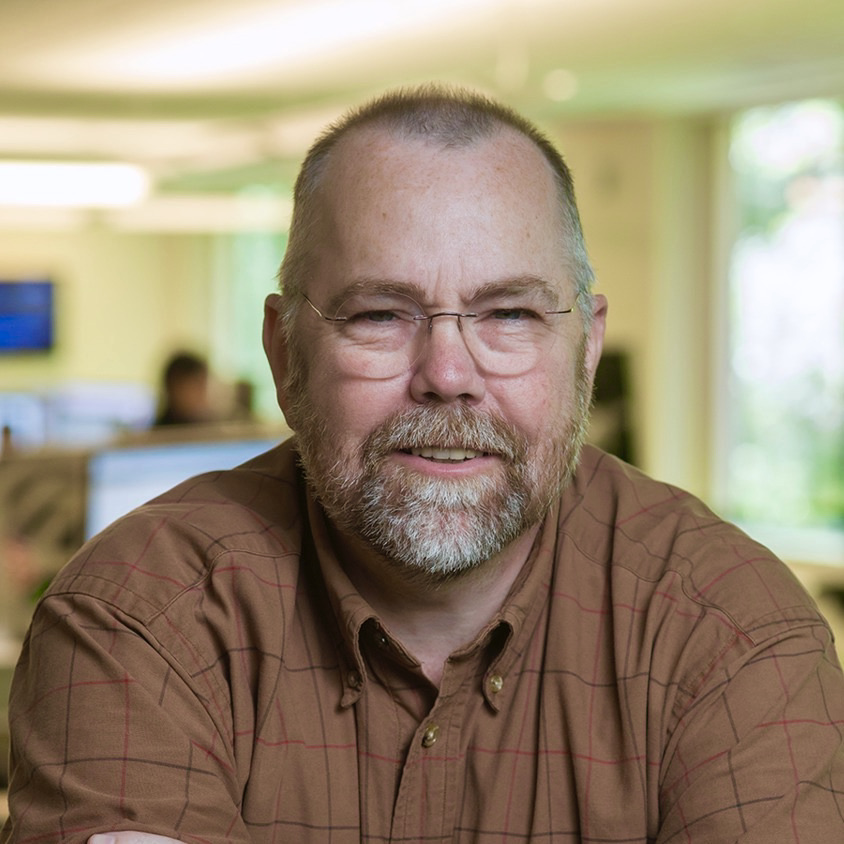 Ed Levis, Director of Information Technology
Ed brings a wealth of professional IT experience to NYC Navigator.  He has worked in IT management, consulting, software development, transportation logistics, energy management, semiconductors, financial trading, defense, and university research.  He's helped companies grow their business, migrate their software applications to the Cloud, achieve regulatory compliance, manage mergers and acquisitions, go public, and expand internationally.  Ed lived in the Netherlands for five years, helping one company centralize its European technical support center and another its financial trading operations.  His work has taken him around the world and inspired a passion for international travel.
Ed spent the four years, prior to the pandemic, traveling around the world for fun via motorcycles, boats, planes, trains, buses, and automobiles.
In his free time, Ed likes to travel, take photos, play guitar, and help companies leverage technology to achieve their business goals.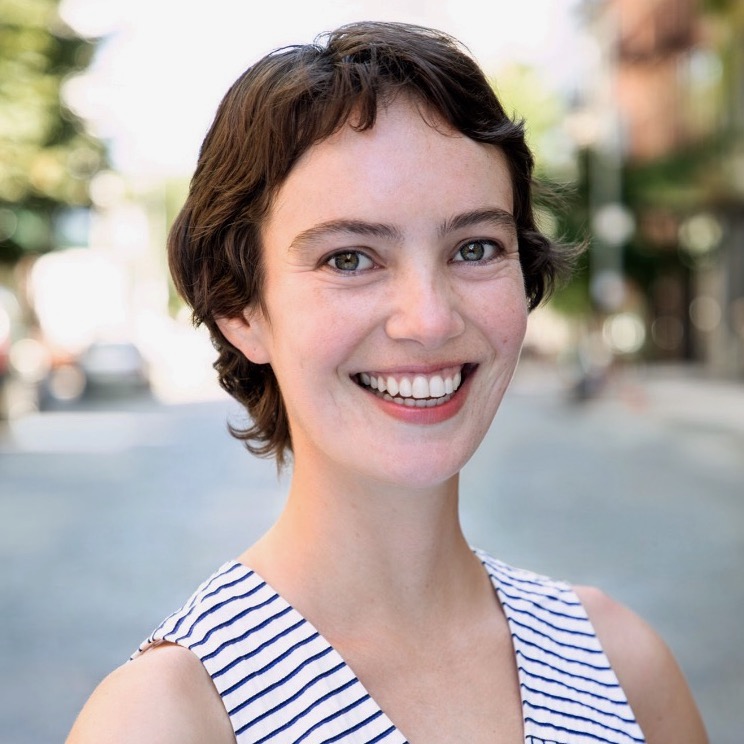 Celine Rogers, Client Services Specialist
Born and raised in Northern California, Celine is the only west coaster on the team. Growing up with a French grandmother, she made frequent trips to France as a child, inspiring her love of travel and a desire to see and experience different cultures.
This passion carried over to her academic life. Celine majored in Geography and International Affairs at the University of New Hampshire, and she also hosted a radio show there. In 2017 she studied in Dakar for six months, where she fell in love with all things Senegalese. Inspired by her time abroad, she pursued her master's degree in International Development Studies in Grenoble, France, and wrote her thesis on the impact of the Covid-19 pandemic on the Latinx community in her hometown.
In her free time, you will find Celine biking around the city, roller skating, attending concerts, or out with friends.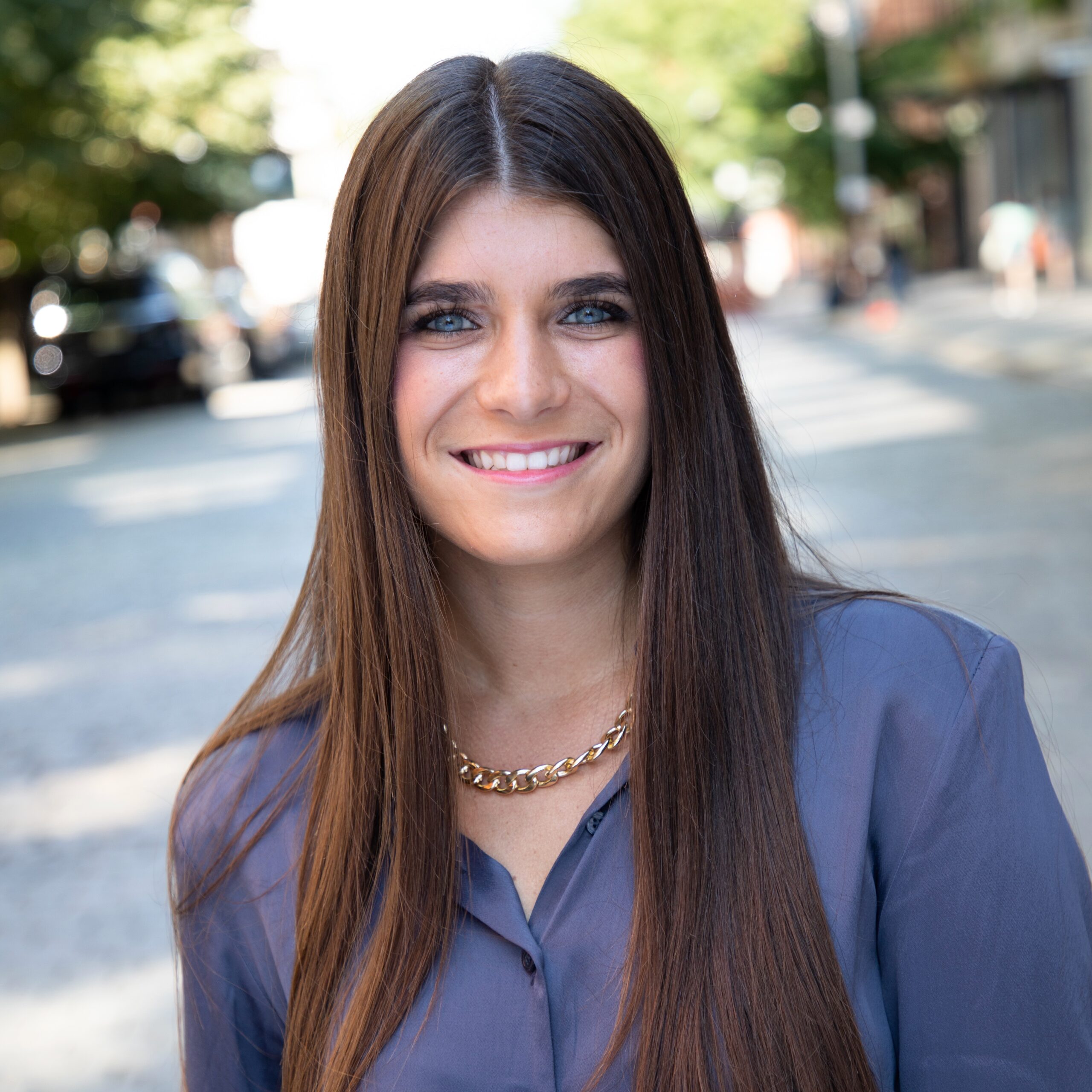 Alexa Bronfman, Director, Global Business Development & Chief Sustainability Officer
Alexa grew up 30 minutes north of New York City. She comes from a background in Corporate and Investment Banking, where she developed expertise in financial analysis and relationship management. Alexa graduated from Ithaca College, where she majored in Finance and Accounting.
While at Ithaca College, Alexa was fortunate to study abroad in Rome, Italy. She has traveled to 10 countries, affirming her love of travel. She has a genuine passion for discovering culture through eating and living like a local.
Alexa currently resides in downtown Manhattan, where she loves to explore neighborhood restaurants and food scenes (when she isn't trying a new recipe at home). In her free time, Alexa enjoys familiarizing herself with new areas of New York City and sharing local finds with friends and family.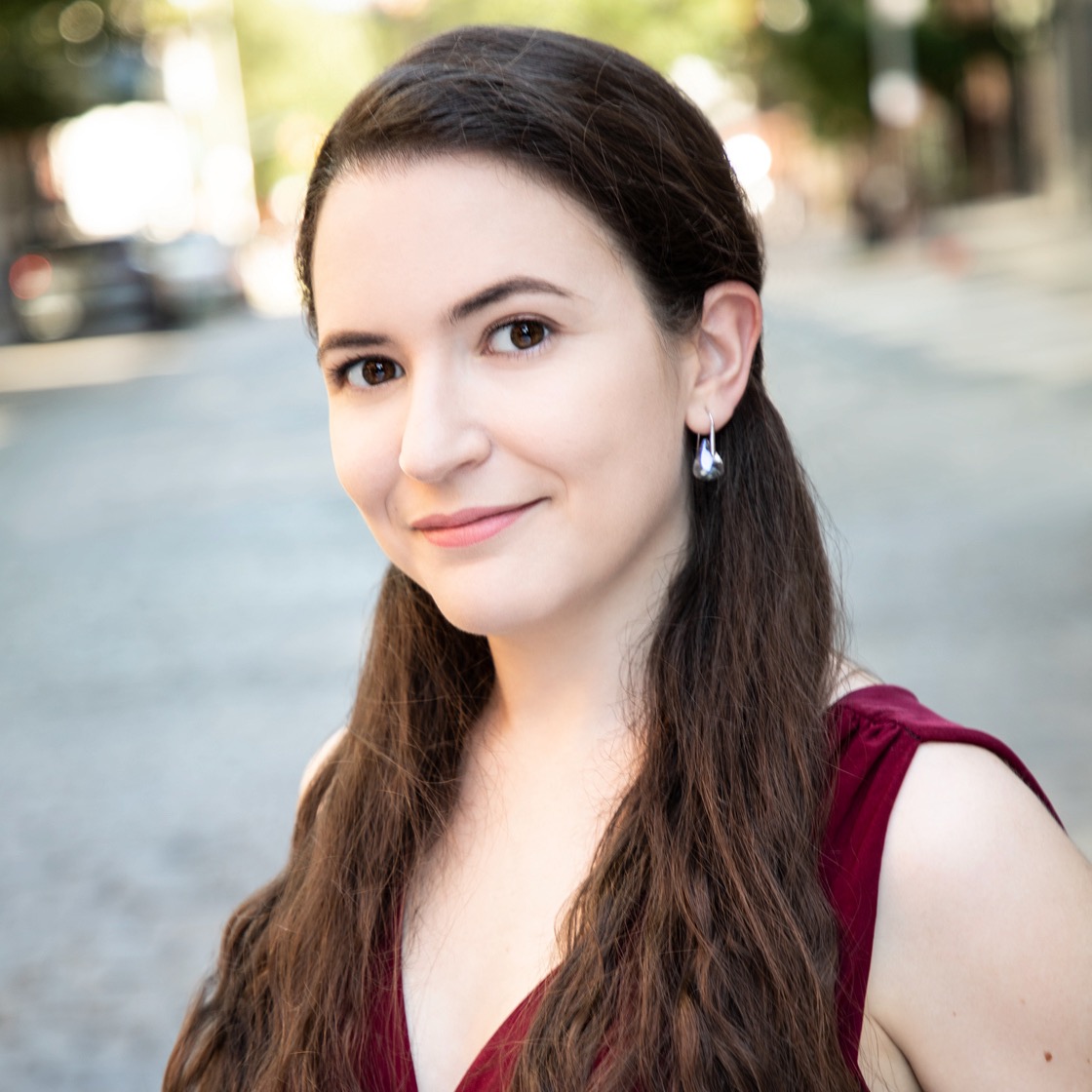 Jessie Casiulis, Executive Assistant
Born and raised in the South of France, Jessie has traveled all over the world in an ongoing quest to discover new cultures and delight in great food. From Japan to Reunion Island, she has tasted the wonders of both hemispheres, and looks forward to finding out more in her next travels.
Prior to joining the NYC Navigator team, Jessie graduated in Law and in Economics at the Sorbonne University in Paris. After that, she worked in literary publishing, and in non-profit administration.
Jessie spent a few years in Israel after leaving France, and she is now proud to call Greenwich Village home. She is fluent in English and French. In her spare time, she enjoys walking across New York City in search of the perfect restaurants, as well as sewing, baking, and hiking.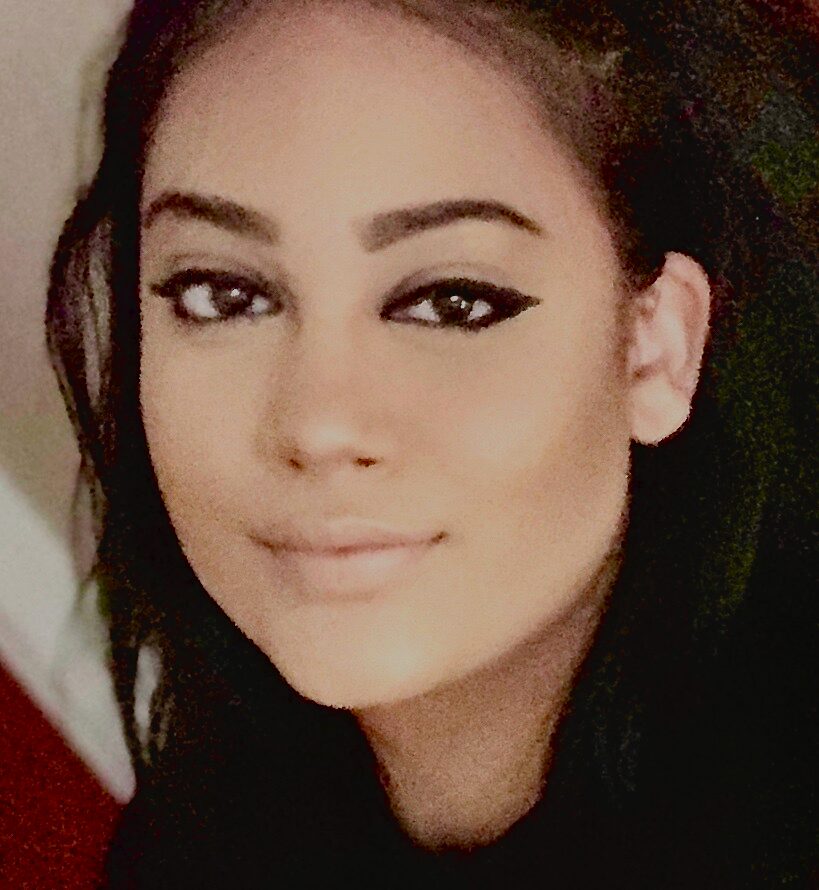 Christina Moonsammy, Executive Assistant
Christina was born and raised in Queens, NY, to Indo-Caribbean parents who migrated from Guyana in the 1980's. She graduated from John Jay College of Criminal Justice, where she obtained a bachelor's degree in Forensic Psychology.
Christina currently resides in Bayside, Queens, where she enjoys attending kickboxing and meditation classes. She has also created a food page that she updates from time to time, where she shares random recipes that she loves! She enjoys spending time with loved ones and checking out new restaurants around NYC during her free time.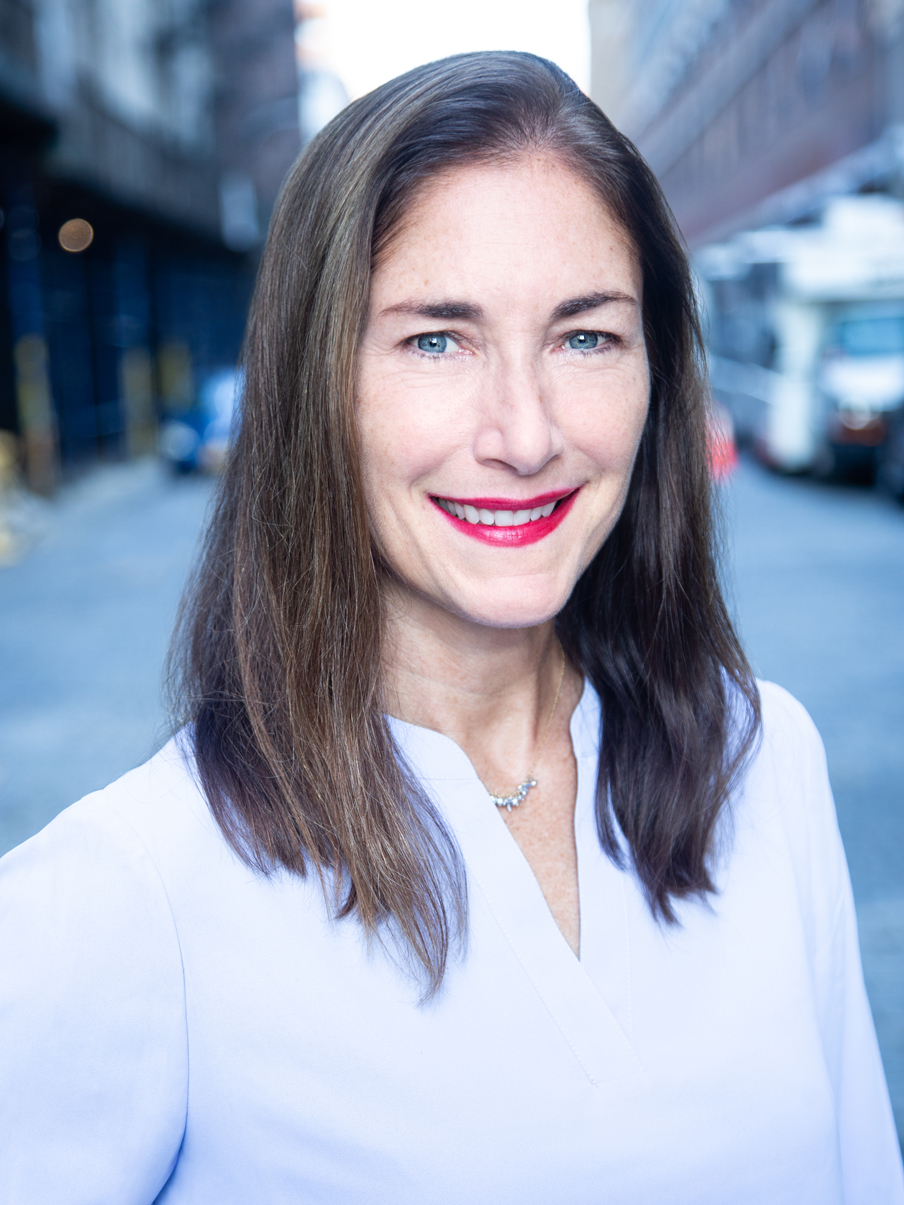 Lara Measelle, Senior Client Service Specialist, Career Development Coach
Born in Michigan but living her first decade in Spain, Lara's early life shaped her appreciation of cultural diversity. Having lived in Barcelona, London, Boston, San Francisco, and Philadelphia, she now calls Brooklyn, New York home.
Her undergraduate degree in Political Science from Boston College provided a framework for understanding how values and customs drive economies and systems. A Masters in Comparative Education from Columbia University highlighted approaches to education and the importance of matching learning styles to educational philosophies. Before joining NYC Navigator, Lara co-founded a relocation company in Philadelphia to address the challenges clients faced successfully settling into their new communities. Recognizing that successful relocations require adapting to change, Lara earned her ACC certification as a professional executive coach through the International Coaching Federation. Her coaching practice supports individuals wanting career development strategies, leadership skills, navigating change and setting professional or personal goals.
Lara is fluent in English and Spanish and is the proud mother of Isabelle and Gabriel, two global travelers continuing the tradition.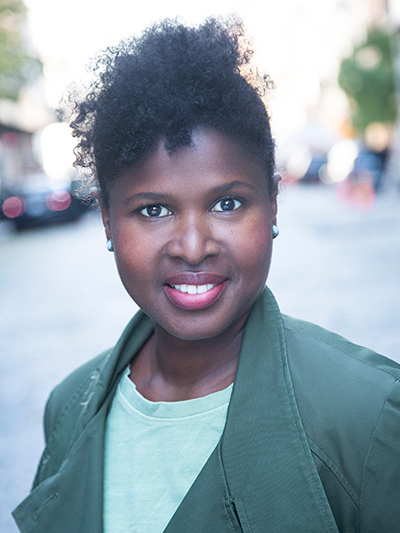 Fadima Sylla, Client Services Consultant
Growing up in Paris, France, Fadima has had Europe as her playground – shopping in Barcelona, visiting historic sites in Cyprus, paddling the rivers in Venice, and enjoying cruises from Liege to Amsterdam. Her curiosity has also led her to several countries in Africa, including Morocco, Mauritania, Senegal, and Guinea.
After graduating in Finance & Management, Fadima spent the majority of her career in corporate finance and real estate investments in Paris. In 2013, Fadima and her family moved to the US, where she worked for an international tax, as well as a luxury goods company. As an expatriate with two children, she understands the challenges expatriates and their families face. She uses her experience to help expatriates navigate and settle-in to their new environment. Fadima speaks an impressive 7 languages – French, English, Arabic, Italian, Spanish, Fulani (Guinea), and Wolof (Senegal). She lives in New Jersey.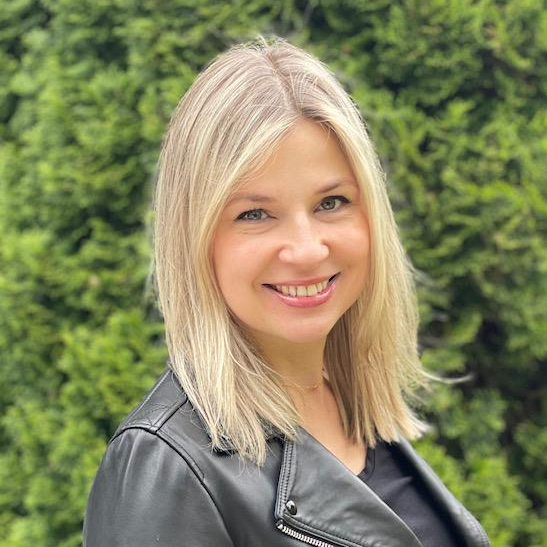 ​Kasia Keane, Client Services Consultant
Originally from Poland, Kasia grew up around the history and architecture of her hometown, Krakow.  She developed a passion for travel, exploring other countries and cultures throughout most of Europe and beyond. After graduating with a master's degree in History from Pedagogical University of Krakow, Kasia worked as an elementary & middle school history teacher in Krakow before moving to the UK in 2005. While living in London, she studied Marketing at the Chartered Institute of Marketing and worked on domestic and international projects within the Architecture and Design (A&D) industry for residential, corporate and hospitality customers.
In 2011 Kasia moved to the US, for her husband's job relocation, and she had an opportunity to experience first-hand the services provided by NYC Navigator. Being a two-time expat herself, she understands the challenges faced in relocating and the process of making a new country her home. Prior to joining NYC Navigator, Kasia continued her work in the A&D industry, performing business development and research within the Cruise ship market. To fulfill her passion for interior design, she also worked as an Interior Designer for Havenly Inc., helping her clients by creating a space that feels truly like home.
Kasia is fluent in English and Polish. She lives in Westfield NJ with her husband, two little travel loving daughters, and a dog. In her free time, Kasia enjoys being active with a future goal of running the NYC Marathon.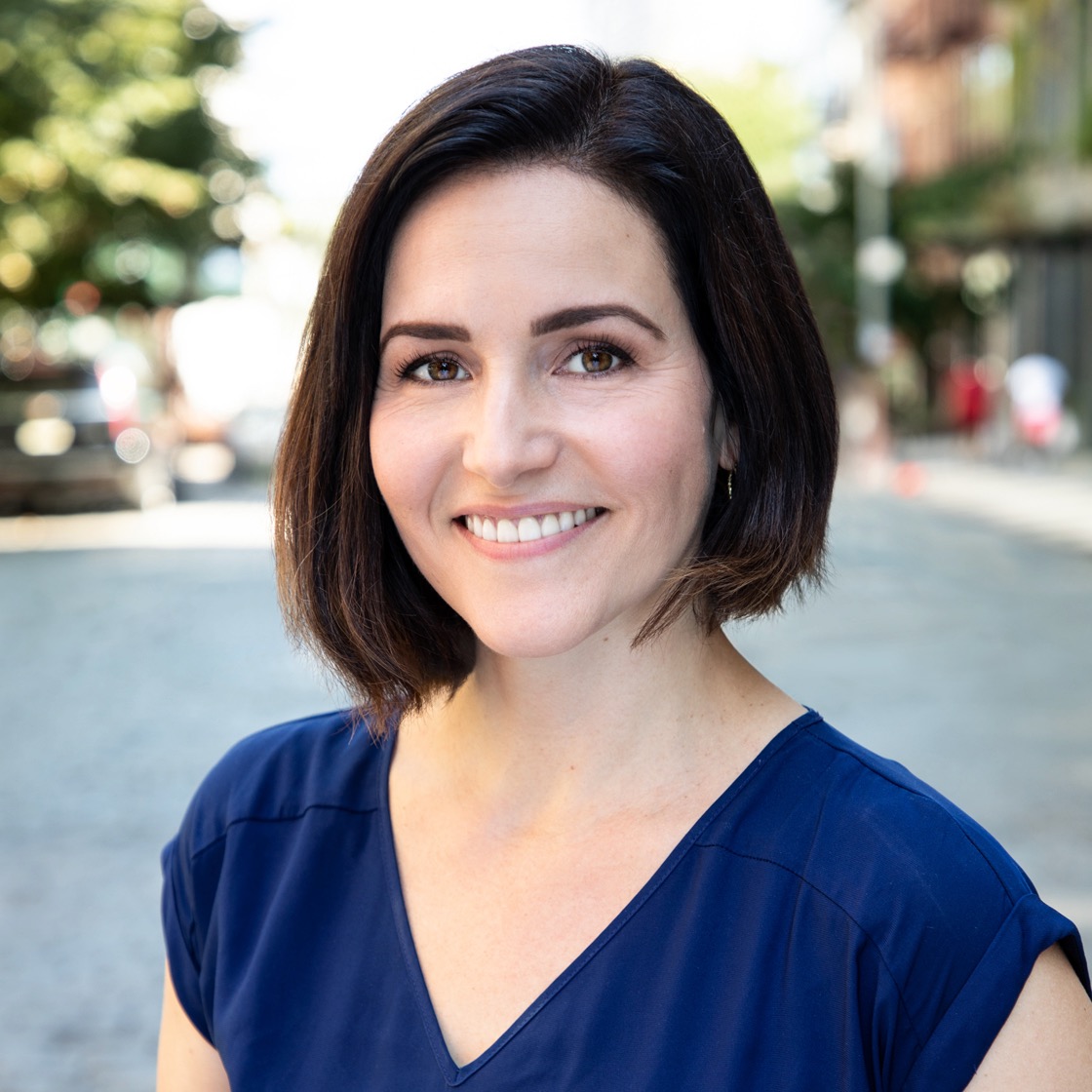 Carolina Korth, Client Services Consultant
Carolina understood the challenges of living far from her home and culture at a young age.  Her mother was a city girl from Santiago, Chile who married a farmer from Nebraska.  Her mother's experience as an immigrant in a culture very different from her own shaped her view of the world, and thanks to many trips to Santiago, Carolina fell in love with city life and left the farm the moment she was old enough.  She lived in Minneapolis and Miami before calling NYC home over 15 years ago, and she's been loving her neighborhood of Astoria in Queens ever since.
Carolina has taken on many different roles over the years.  After getting a bachelor's degree in Journalism, she's worked as a news writer, a TV show host, a radio DJ, and a movie reporter.  Carolina then transitioned to acting.  She has been in several commercials and has been the voice of many national brands and networks.  After years of volunteering in environmental advocacy, Carolina is now pursuing a Master's degree in Environmental Law and Policy.  She loves traveling and has visited many countries in Europe and Latin America.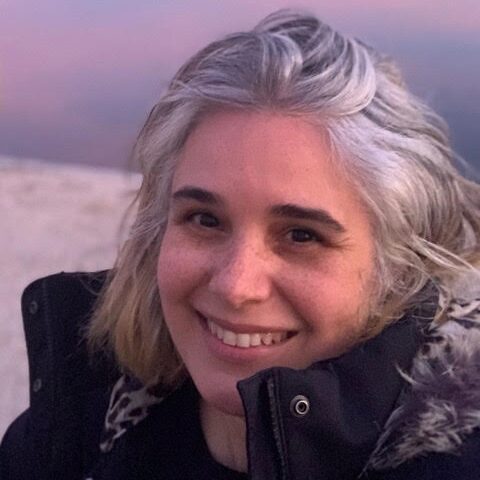 Carolina Widmer, Client Services Consultant
Meet Carolina, a high-spirited and charismatic client services consultant living in New Jersey. With a background in Law and ten years of expertise in NY/NJ Destination Services, she brings a lighthearted and positive energy to every work task. Carolina's passion for International Relocation began in Brazil, her native country. When she was 16 years old, Carolina went to Japan on a one-year journey as an exchange student. From there, she pursued her dreams of traveling, learning new languages, becoming a lawyer, having a kid, and honing her skills, ultimately transforming passion into an occupation.
Moving abroad, meeting new faces, hosting people, learning about different destinations and cultures, and sharing knowledge have been a constant in Carolina's life. Carolina enjoys spending time with her family and experimenting with new cooking recipes and techniques. She is a tenacious go-getter who never backs down from a challenge and is always happy to guide people to make informed, stress-free, and confident decisions when relocating.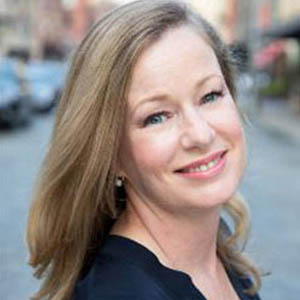 Louise Collibee, Client Services Consultant
A native of Perth, Western Australia, Louise has traveled throughout Australasia, Africa, Europe, Great Britain, Southeast Asia and the United States. Louise has spent much of her career in the architectural design and specification sales segment of the hospitality markets in Sydney, London and New York. As a relocation specialist for NYC Navigator, Louise brings an international perspective for our clients as she has lived and traveled on multiple continents. Furthermore, as a graduate of interior design in addition to her background in architecture and construction, she offers clients a keen understanding of real estate and ideal environments.
In 2007, Louise decided to settle in the United States and she currently resides in Greenwich, Connecticut. She enjoys hiking, skiing, boating, and any activity that includes travel and fun.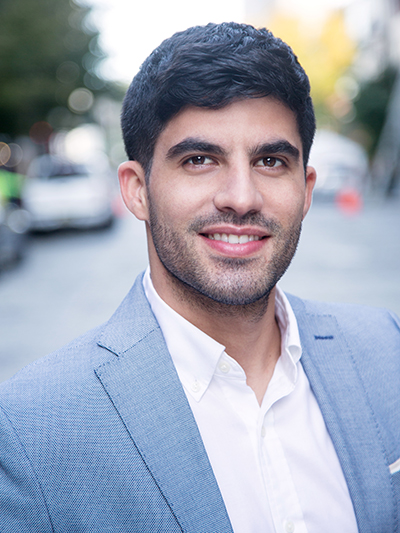 Alejandro Almaguer, Client Services Consultant
Alejandro was born and raised in Cuba. He studied Economics at Havana University, and led groups traveling to Cuba from all over the world. From this experience, he learned a lot about people from different cultures. He also discovered his passion for helping others and guiding them through their new intercultural journey
Alejandro moved to New York City in 2017, and four months after living in the Big Apple, passed the test to become a licensed NYC tour guide. Since then, he has been leading groups and individuals traveling to NYC from within the US and overseas. He understands the needs of people visiting or moving to New York very well, and his rewarding role helping them to feel knowledgeable and comfortable in this exciting city.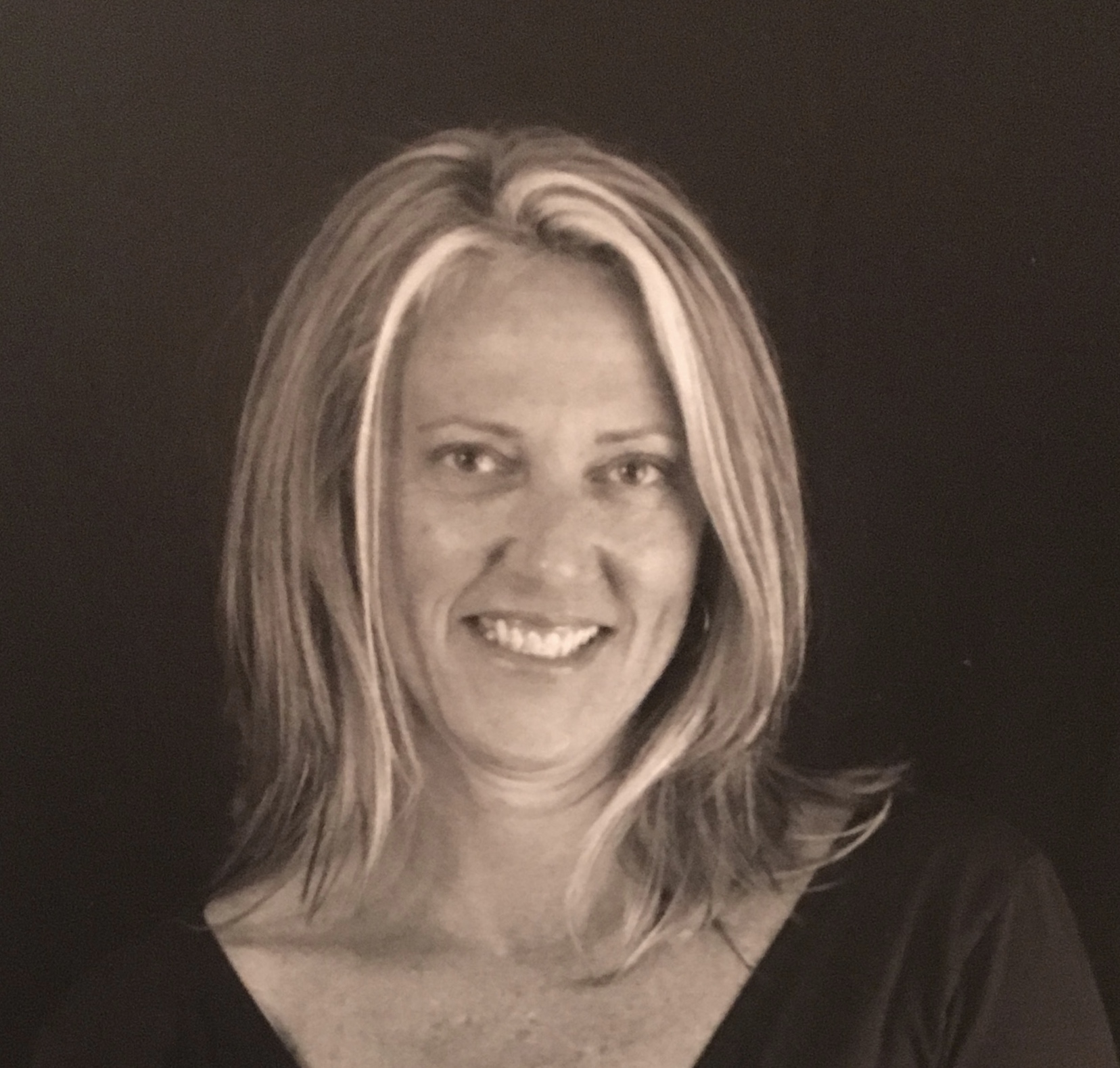 Kellie Johansen, Client Services Consultant – New England
An east coast native raised between Cape Cod, Massachusetts, and mid-coastal Maine, Kellie has a passion for exploring new places and meeting people. Her career as a human services executive, business consultant, mental health counselor, and mother of four adventurous kids has taken her throughout the United States and the West Indies. Earlier in her career, Kellie enjoyed working with newly resettled individuals and families from South Africa, Nairobi, and Nepal to secure employment and housing in New Hampshire.
In addition to helping New England Navigator transferees, Kellie holds a leadership position at a New England University, counseling students from over 30 different countries.
Kellie currently has "dual citizenship" in New Hampshire and Massachusetts, spending as much time as she can near the ocean or in the mountains. She enjoys cooking, fine cuisine, spending time with her grown-up kids (and dog, "Cheeks"), hiking, paddling, and any outdoor activities. She earned her undergraduate degree in Human Services and her graduate degree in Mental Health Counseling from Springfield College in Boston, Massachusetts.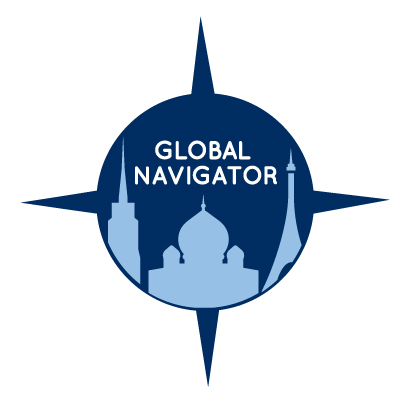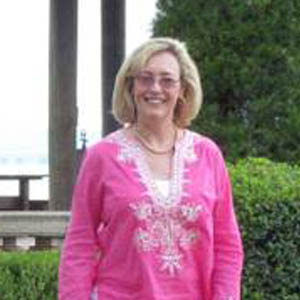 Ashton Hinrichs, Client Services Consultant
Jacksonville, Florida
With a penchant for the arts, sciences and foreign travel, Ashton Hinrichs lived and worked in Paris for over a decade before relocating back to her hometown of Jacksonville, Florida. While in Paris, Ashton obtained a Master of Fine Arts degree from the Ecole National Superieure des Beaux -Art and was an artist-in-residence at the Fondation des Etats Unis. With a Bachelor of Arts in French from Hollins University, Ashtons multilingual and transcultural backgound set the groundwork for a career in international relocation, marketing, art consulting and event management.
From Essaoura to Tokyo, Paris to Ponte Vedra, this real estate aficionado understands what it takes to conduct business in today's fast paced, global market place. Ashton's diverse interests reveal her inquisitive nature. Just ask her about her fossil collection, landscape exhibition in Ginza, study into the Neuroscience of Color or her transition from being a Cordon Noir to a Cordon Bleu trained chef. From the old guard to the avant-garde Ashton moves comfortably in the world of techies, academics, business people and artists.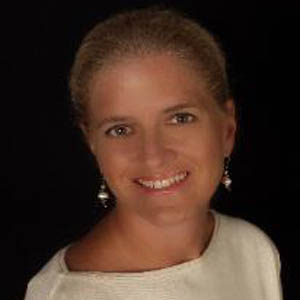 Claudia Völkel-Moreán, Client Services Consultant
Miami, Florida
Born to German and Italian parents, Claudia lived in Venezuela and New Hampshire until graduating from Computer Engineering in Universidad Simón Bolívar in Caracas. After getting married, she and her husband relocated to Phoenix, AZ, to earn their masters degrees in International Management at Thunderbird (AGSIM) University.
Claudia spent the next 7 years in Venezuela working for Johnson & Johnson in Consumer Marketing. Following the birth of her second child, the family was transferred to Buenos Aires and later returned to Venezuela, where she worked as a Marketing Consultunt for J&J. In 2000, Claudia and her family were relocated to Miami where they currently reside.
Trying to balance motherhood and professional life, Claudia volunteers at her children's schools and also started her career as a Realtor. Having grown up in an international family, lived in different places, met so many people from all over the world, and having enjoyed it all tremendously; she feels blessed to have the opportunity to help families (and friends!) with their relocations. Her advice to Transferees: "Relocating is not easy, but it is an incredible adventure!!" Claudia is fluent in Spanish, Italian and English.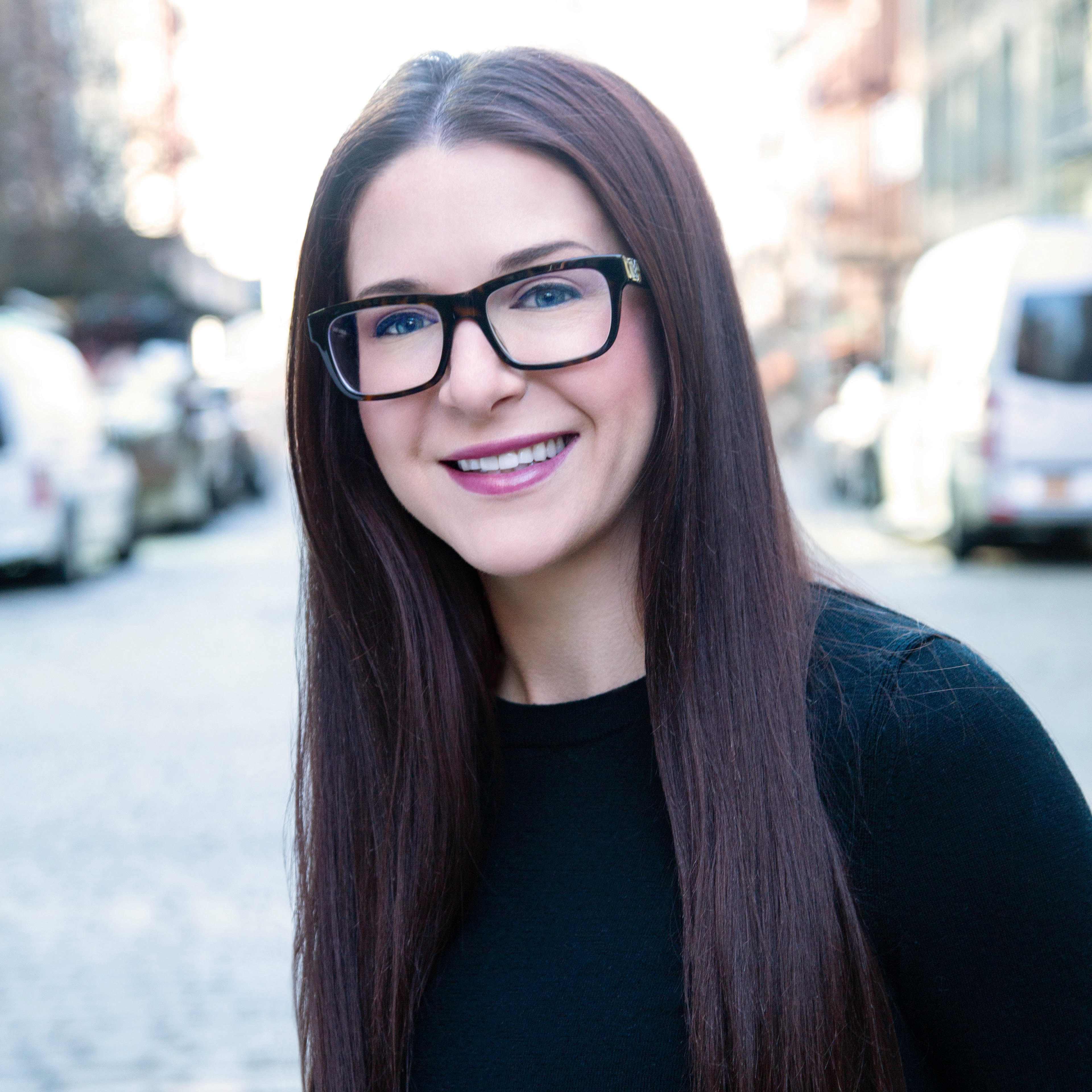 Leah Ellman, Director, Real Estate Services
Leah specializes in both residential leasing and sales in Manhattan, Brooklyn, Queens, and Long Island. A native New Yorker, Leah offers an abundance of local insight and expertise. She was born in Brooklyn, raised on Long Island, and currently resides in Queens with her husband and their ever-growing brood of fur children.
A graduate of Northeastern University in Boston, Leah has a Bachelor of Business Administration in Marketing and Management and has worked for a number of the top real estate firms in the City. Her strong work ethic, high level of dedication, and commitment to finding her clients the right home in the neighborhood that best suits them are what truly set her apart.
In her spare time, Leah loves to travel the world, study philosophy, and practice yoga.