Flexible & Customized Services
Our services are tailored to meet your organization's talent mobility needs and budget. We offer innovative solutions and deliver service excellence. We listen and respond to your needs. Menu of services range from 'Cost-Saving Home Finding Solutions' to 'The Essentials' to 'Comprehensive' programs. We also provide 'Educational Services' integrated with Settling-In assistance.
Commitment to Partnership
We are committed to supporting and nurturing our valued corporate and relocation partners. Our credo includes prompt follow-up, transparent and timely conflict resolution, trusted collaboration, welcomed feedback, flexibility, metrics and reporting, and assurance of data privacy and compliance.
Sustainability
NYC Navigator is following the principles set forth in the UN Global Compact. We are operating in ways that meet fundamental responsibilities in the areas of human rights, labor, environment, anti-corruption and have established a culture of integrity. Our Sustainability Policy commits to maintaining files electronically and eliminating print-outs to reduce paper usage, utilizing co-working space to minimize energy, using laptops and DocuSign, emailing welcome guides, buying clean energy products and using filtered water. Our Green Initiatives include using environmentally friendly products and implementing internal programs that  helps reduce the negative impacts of waste, water, energy and air quality.
Philanthropy
NYC Navigator has implemented a Volunteer Time Off Policy. We believe in giving back to our communities and dedicating ourselves to Global issues aligned with our company values. We support opportunities for employees to become involved in community service and volunteering. Our founder Brenda Levis is dedicated to employees' professional development and offers monthly educational business opportunities and participation in mobility industry conferences. Our organization is committed to supporting international artists, both in our own community and abroad, through our NYC Navigator organized cultural trips.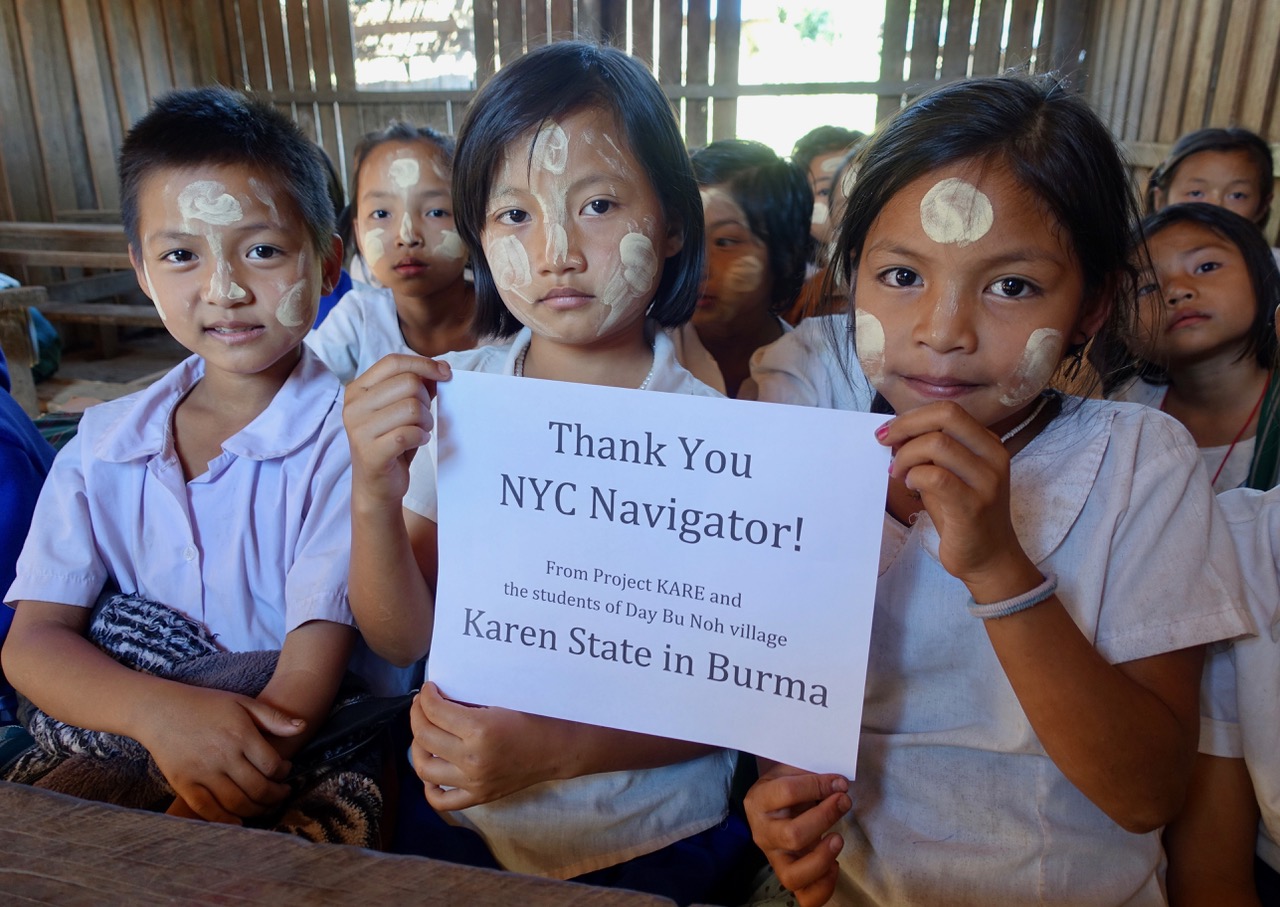 Data Privacy & Security
At NYC Navigator we take our clients' privacy very seriously and are committed to protecting their privacy and data security. Our privacy policy outlines how we collect, store and process information; who we might share the information with, and our practices regarding your personal data. We process personal information for carefully considered and specific purposes that matter to our corporate clients and relocating employees' interests. This enables us to enhance the services we provide. This will usually be in the form of school research, housing information, special interests, facilitating utility set ups, etc.
NYC Navigator complies with the EU's GDPR rules to keep personal data private and, upon request, to have the right for any personal data related to an individual to be forgotten. Unless there is a reason for which we believe there is a Legitimate Interest, we will use personal information (including email addresses) only for the purposes in which we have consent. All of our employees and consultants are trained how to handle confidential personal and company-specific data, are knowledgeable about applicable privacy laws.
Quality Control
NYC Navigator conducts quality control surveys and measures a set of Key Performance Indicators (KPI's) to ensure that the assistance we provide consistently exceeds expectations. Our KPI's include metrics such as Client Service Specialist Professionalism and Local Knowledge, Responsiveness to Employee and Family Needs and Objectives, Client Service Specialist is being Helpful and Proactive; and they Listen and Respond in a Timely Manner.
Our quality control surveys solicit objective feedback from client The results generate useful feedback and provide guidance on how we can further fine-tune our service offerings.